Lower your rate. Like, Forever
With this special credit card balance transfer offer
Now through April 15, move your high-rate balances to a Sandia Area Mastercard® with 4.99% APR* for the life of the transferred balance.
You also enjoy:
$0 balance transfer fees
$0 cash advance fees
$0 annual fees
$0 liability on unauthorized purchases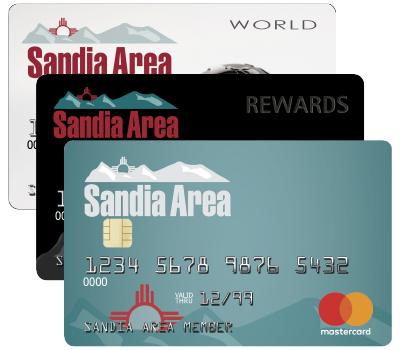 Benefits of a Balance Transfer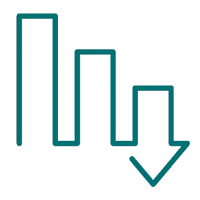 Pay a lower rate
on existing balances, possibly saving you money on interest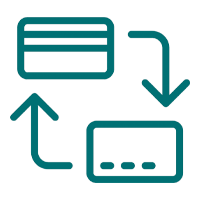 Consolidate payments
from multiple balances to make a single monthly payment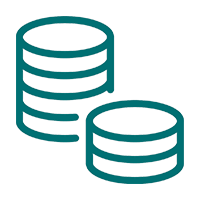 Pay down balances faster
with a lower interest rate
---
Hurry! Offer valid through April 15, 2023.
Transfer to an existing Sandia Area Mastercard
Open a new Sandia Area Mastercard
---
Card Disclosures
---
*APR = Annual Percentage Rate. APR is variable and based on creditworthiness. APR for balance transfers is 4.99% (promotional APR) for the life of the transferred balance. Amount transferred cannot exceed the available credit of your card. Promotional balance transfer offer valid from Janaury 17, 2023, to April 15, 2023. For any balance transfers made outside of the promotional period, the standard APR will apply. Interest will begin accruing on the transaction date. See credit card terms here.
ATTENTION: Your balance transfer request should not be used for your monthly payment as it may take up to 2 business weeks to fully process. Please continue to make all of your required payments until each balance transfer payment completes.
Federally insured by NCUA. Sandia Area is an equal opportunity lender. Membership eligibility required.
Go to main navigation