Full Coverage Car Insurance
Full Coverage Car Insurance
When you finance a vehicle with Sandia Area you're expected to have full coverage insurance on it at all times during the lifetime of the loan. Although it's something that's expected of you, you might not know what full coverage insurance actually means or why it's important to have, and how it protects you financially. In most cases, full coverage insurance includes: liability, comprehensive and collision protections. So, what are they, and how do they help protect you?
Liability
Liability protection is usually included with all basic car insurance plans, because it is required by New Mexico law to drive with a minimum of liability protection. It protects drivers financially when they are liable for their actions when driving their car. There are two liability options that are usually included: bodily injury liability and property damage liability.
Bodily injury liability pays medical bills and lost income if the driver hits someone and that person becomes injured due to the accident. This covers anyone in the accident, including any legal fees if the driver is taken to court because of the accident.
Property damage liability pays for damages to someone else's vehicle and/or property when it is hit by the driver.
Comprehensive
Comprehensive coverage protects a driver's vehicle from fire, theft, vandalism, hitting an animal, glass breakage, and weather.
Collision
Collision coverage pays to repair or replace a driver's damaged vehicle if the result of a collision with another object, including: vehicles, curbs, trees, etc. Collision protection covers a driver regardless of whose fault the accident was.
Both comprehensive and collision coverages require that a deductible be paid by the driver and then the remaining amount would be paid by the insurance. An example where a deductible is required would be if the driver's vehicle was vandalized and there was $2,000 worth of damage. If the deductible amount is $500, then the driver would need to pay it out of pocket. The remaining balance of $1,500 is paid by insurance.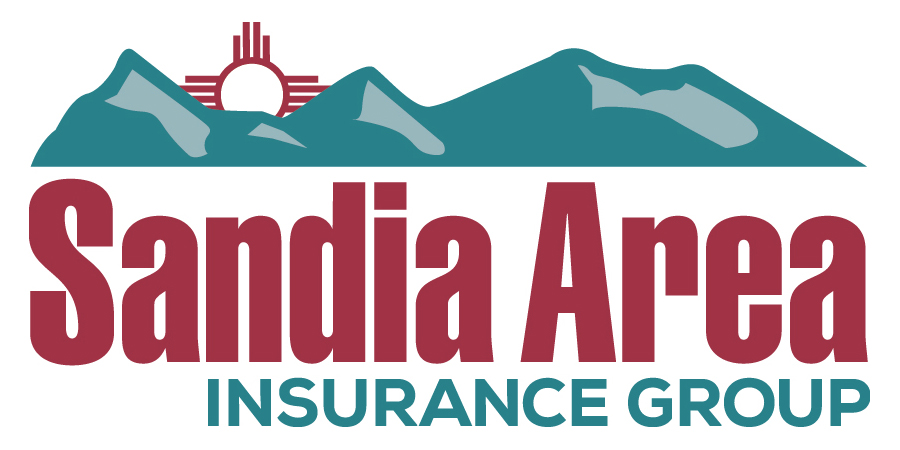 Sandia Area Insurance Group
Our insurance group provides our members with excellent service from the initial purchase of your vehicle to the insurance coverage protecting it. Our insurance group is wholly-owned by the credit union, and was established in 2012 in order to offer relevant insurance coverage to vehicles, homeowners, and life. Sandia Area Insurance Group is currently a virtual, digital agency; members can access their insurance using the online portal, or representatives are ready to assist you over the phone as well.
Your Sandia Area Insurance Group application and quote only takes a few minutes, and can save members like you hundreds of dollars per year by finding you the lowest insurance rate for the coverage you need. To receive a personalized quote you need the information of the vehicle(s), any driver(s), and their driving history. Once your information is submitted and we know your insurance needs, we compare several different quotes from companies such as Progressive and State Farm, in order to find you the lowest, most competitive rate.
Call 505-256-6199 or visit our website to get a personalized quote. See what Sandia Area Insurance Group can do for you.
It's our goal to take care of our members by ensuring they're educated on available car insurance options, and that their cars are covered against unforeseen events and accidents. Next time you visit a branch, ask a credit union representative for information on our insurance group. Our number one priority is taking care of our members and being able to help in any way.
« Return to "Sandia Area Blog"
Go to main navigation