Sandia Area Provides More Than Half a Million Meals to NM Families
Sandia Area Provides More Than Half a Million Meals to NM Families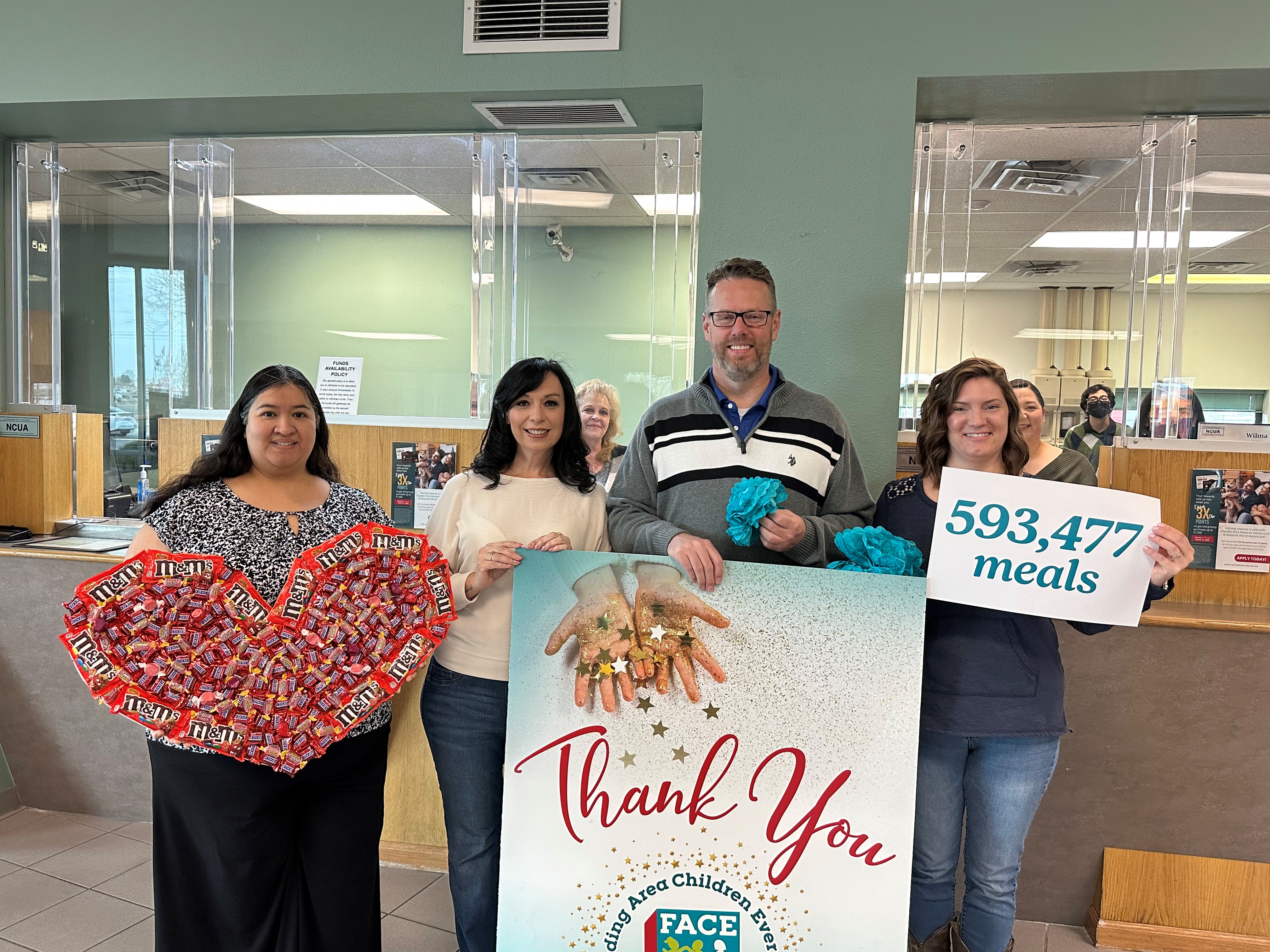 Sandia Area, through a partnership with Storehouse New Mexico for their annual FACE the Hunger campaign to feed hungry children in the community, provided 593,477 meals to local families.
The goal of FACE (Feeding Area Children Everyday) is to ensure local children and their families can enjoy the holidays without hunger and have food to eat well into the new year. The campaign kicked off in November 2022, and ended just after the new year. The credit union matched donations from the community for a total benefit of $118,300 and collected food donations in branches. In all, Sandia Area donated 2,373 pounds of food along with the matched donations.
Representatives of Storehouse New Mexico recently presented Sandia Area with an award of thanks for their efforts. The credit union has partnered with Storehouse New Mexico since 2021 to fight hunger in New Mexican communities.
The credit union initially set a goal to raise $50,000, including $25,000 in pledged matches. The credit union more than doubled that goal during the campaign.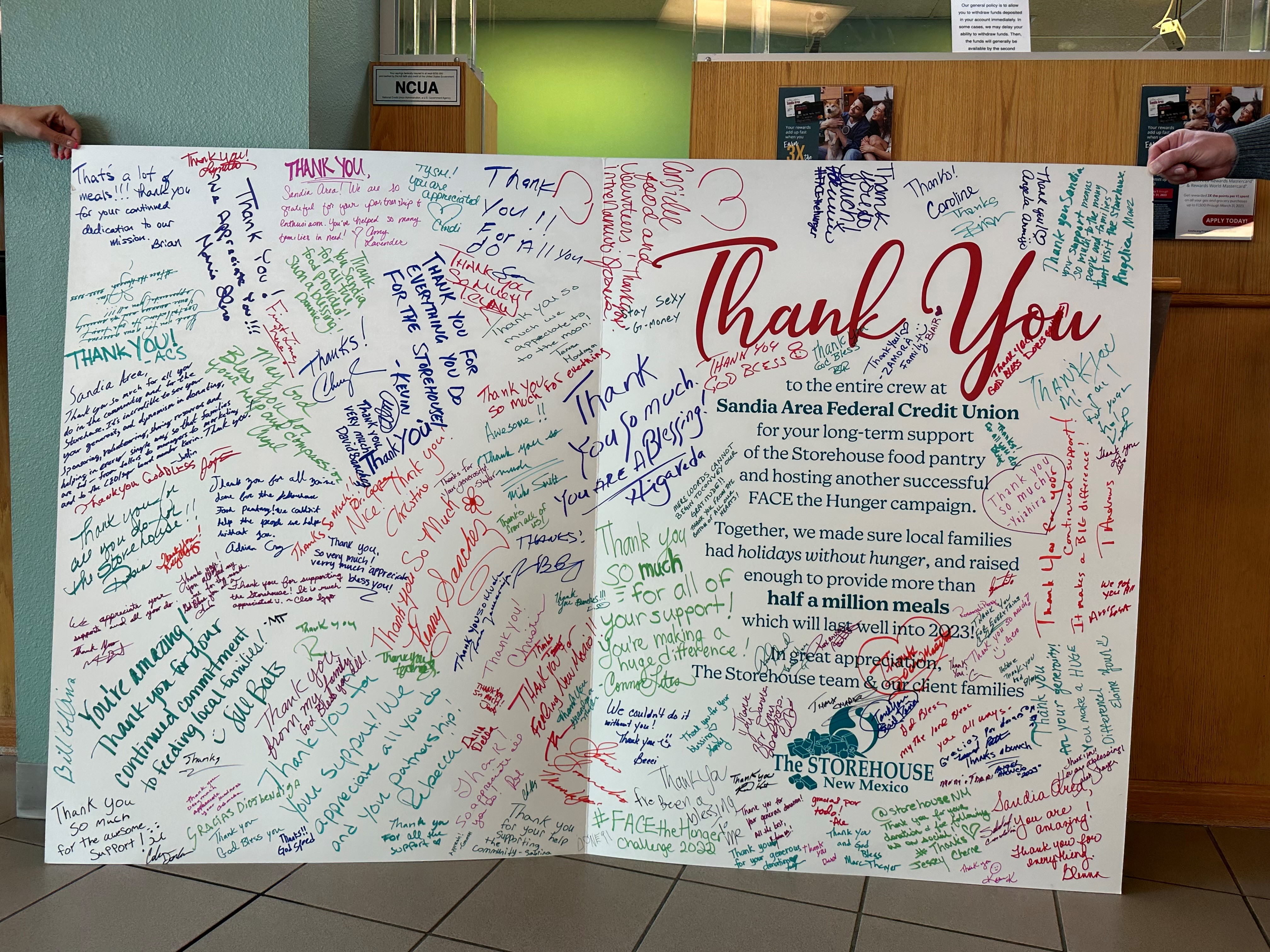 "We have the most generous members and employees in New Mexico," said Sandia Area President and CEO Kevin Todd, who is also a member of the Storehouse New Mexico board of directors. "I knew we would do big things together, but providing more than half a million meals to families in New Mexico…that just blew me away. I'm thrilled and proud."
According to Storehouse New Mexico, one in four New Mexico children experiences food insecurity. Easing that burden is part of Sandia Area's overall mission to support the health of New Mexican children and families.
The Storehouse New Mexico is one of the state's largest food pantries, feeding 40,000 New Mexicans per year, on average, from infants to the seniors.
« Return to "Sandia Area Blog"
Go to main navigation