Commitment to Community
When you become a member of Sandia Area you join an institution of people dedicated to caring for our neighbors and our environment. We're committed to making positive, measurable, and sustainable change in the areas we serve.
How Sandia Area Gives Back
Our giving aligns with our core organizational values. We strive to improve the well-being of our members, our community, and our environment. Our four focus areas include: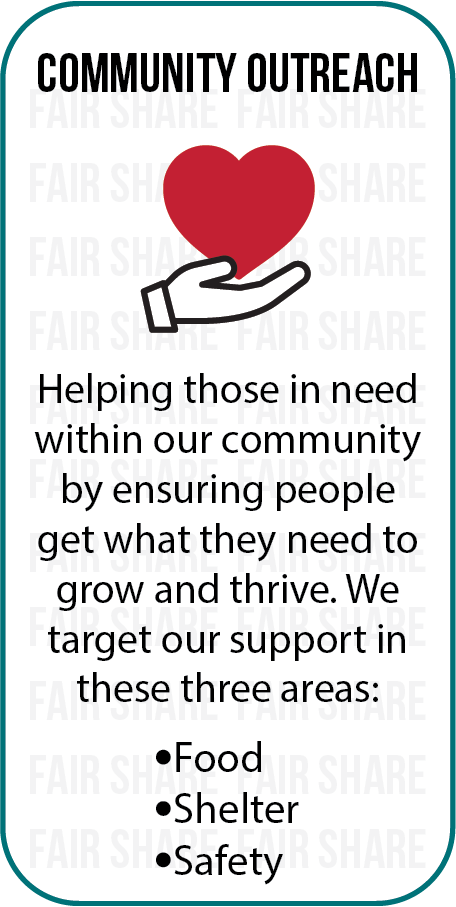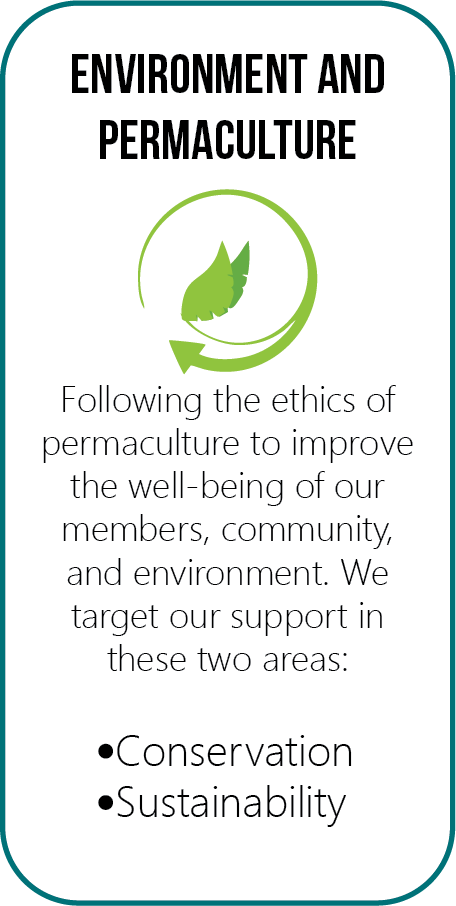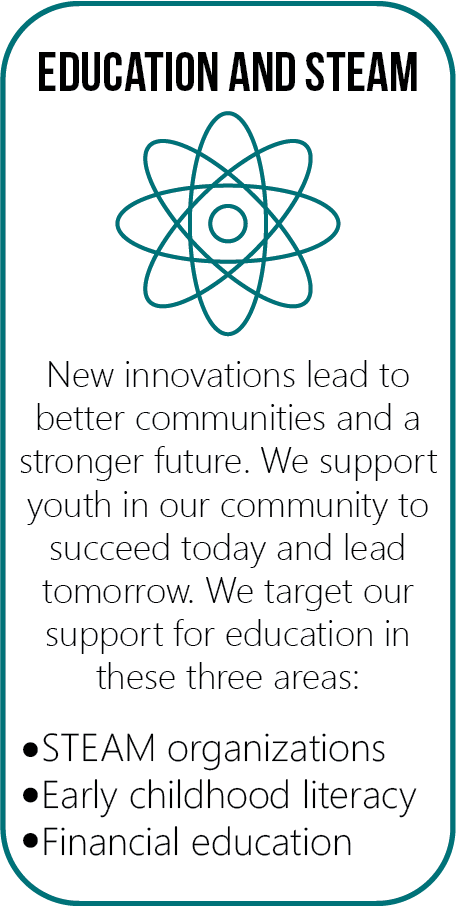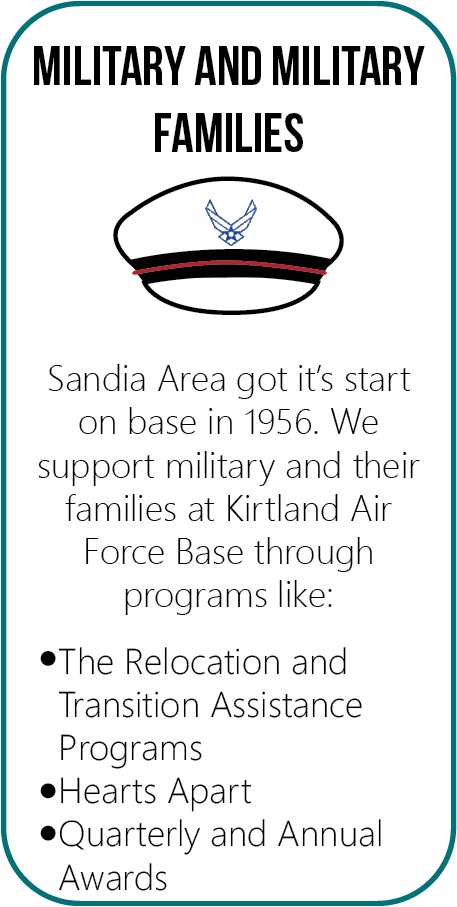 Interested in partnering with Sandia Area?
Review our community support guidelines
Complete and submit a community commitment program application
---
Organizations We Support:





Sandia Area is proud to further support our community and local businesses by being members of:
Go to main navigation