Direct Deposit
Direct deposit is a fast, safe, and reliable option for automatically depositing funds such as your paycheck or your tax refunds, into your Sandia Area account. Sandia Area is able to receive direct deposits from any government agency or company that originates funds/payroll electronically.
---
What you'll need...
You will need to provide the issuer of the funds (e.g. your employer, the IRS, a stock issuer, etc.) with two numbers:
Sandia Area's 9-digit Routing Number1: 307070047
Your Sandia Area MICR

account number:

See below if you're unsure of where to find your account number.
---
Where to Find Your MICR Account Number
There are a few ways to find your account number:
Members: If you open your account online, you will find the applicable number(s) listed in your New Account welcome letter. If you were provided with an information card when you opened your account in a branch, refer to the back of the card for your Direct Deposit Information.
Online Banking and Mobile Banking:
Log in and select your checking account from the Accounts Dashboard or All Accounts screen
Click on the Account Details tab
Look for your MICR Account Number (add leading zeros if the number is not at least 10 digits)
Contact Us: Contact us or visit your local branch. Once your identity has been verified, a Sandia Area representative can provide you with your account number.
Printed Checks: If you have paper checks for your Sandia Area checking account, look for the 10 or 14-digit number that follows the routing number at the bottom of your checks.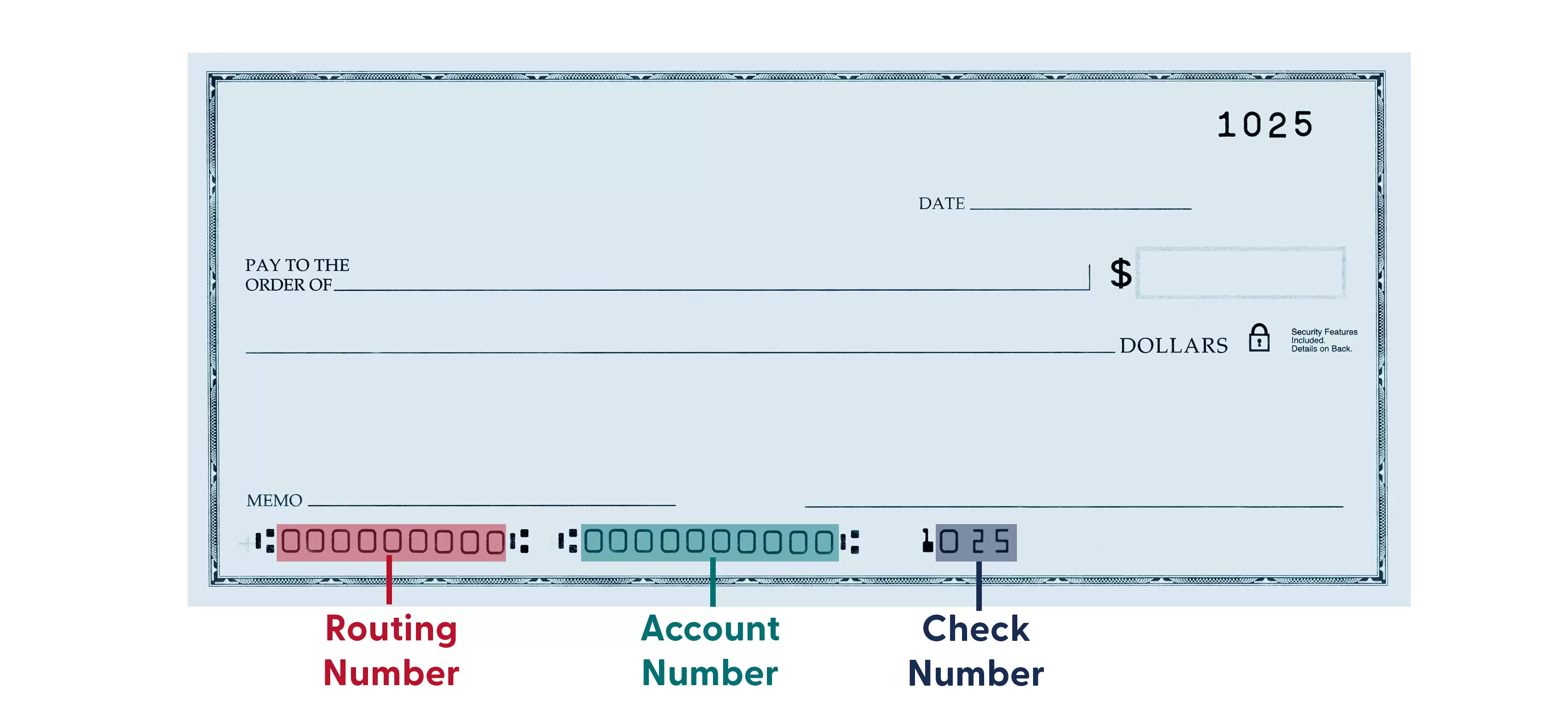 ---
Additional Information - Government Agencies
If you receive Social Security benefits, you can set up direct deposit of your checks into your Sandia Area account by visiting www.ssa.gov.
To download the official government form for direct deposit of all other government benefits, visit www.treasury.gov.
---
1A Routing Number may also be referred to as an ABA Number, a Transit Number, or a Transfer Number.
Go to main navigation