Hidden Hiking Gems in New Mexico
Hidden Hiking Gems in New Mexico
June is National Great Outdoors Month. New Mexico has much to offer for the lover of the outdoors. Here is a list of some of the hidden gem hiking trails in New Mexico for you to get out and explore with less traffic.
Lake Kathryn
North of Santa Fe at the peak of Santa Fe Baldy is a beautiful lake with a more difficult trail. The hike is long at 13.1 miles out and back, but the views at the end are worth it. Allow at least for an all day hike, but you can camp overnight at the lake. This trail is best June through October to avoid snow pack.
Trigo Trailhead
This 8.8 mile round trip hike near Los Lunas is difficult, but offers a lush green hike along a stream. On this Monzano Mountain trail, you can explore caves and hike up to some waterfalls. This trail is best used from May through November.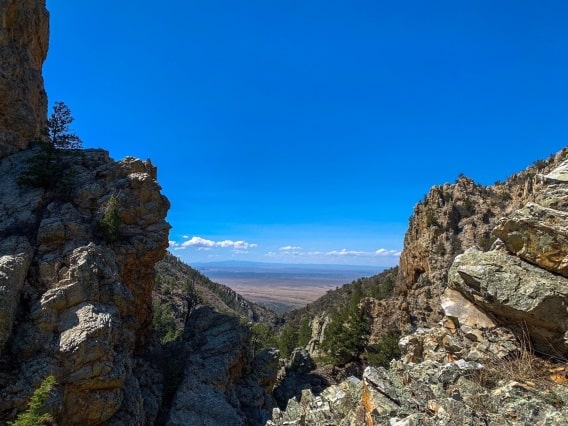 Oso Ridge and Embudito Canyon Loop
This beautiful (and personal favorite) hike takes you through a canyon in the Sandia Mountains. The trail starts near Tramway and Montgomery. It is a 3.9 mile loop, and is moderate, with some climbing up and over rocks required. If you want a longer hike that will connect to the South Crest trail, you can continue up Embudito Canyon. This trail can be used throughout the year, but you may encounter snow in the winter months.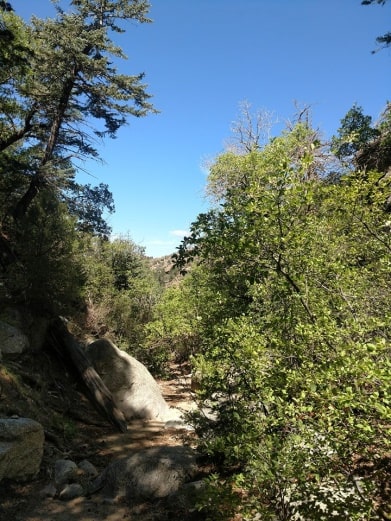 Grasshopper Canyon Trail
This is a 3.1 mile out and back trail located in the Santa Fe national Forest with easy access off I-25. It is a relatively easy, kid friendly trail with ample shade and a stream with some pools of water the entire length of the trail in wetter months.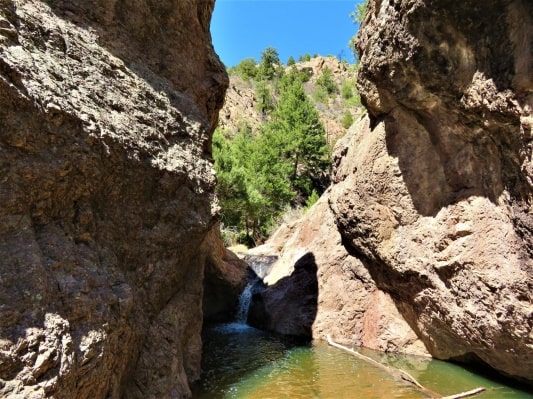 As you get out and explore, remember the principles of leave no trace. Each year in the US, over 100 million visitors explore our natural spaces, with impacted areas suffering from litter, trail erosion, polluted water sources, fire damage, and more. Do your part to take care of the world around you to preserve our wild, green spaces for future generations.
Looking for other ways to explore the great outdoors? Check out our low recreational vehicle rates.
« Return to "Sandia Area Blog"
Go to main navigation